Dubai might be most known for its tall buildings and desert safari, but it is a perfect place to taste various kinds of delectable foods. What is more exciting for travellers visiting Dubai is there are some unique dining experiences you can have while in Dubai. Following are 5 such cool and unique dining experiences:
1. At.mosphere at the Burj Khalifa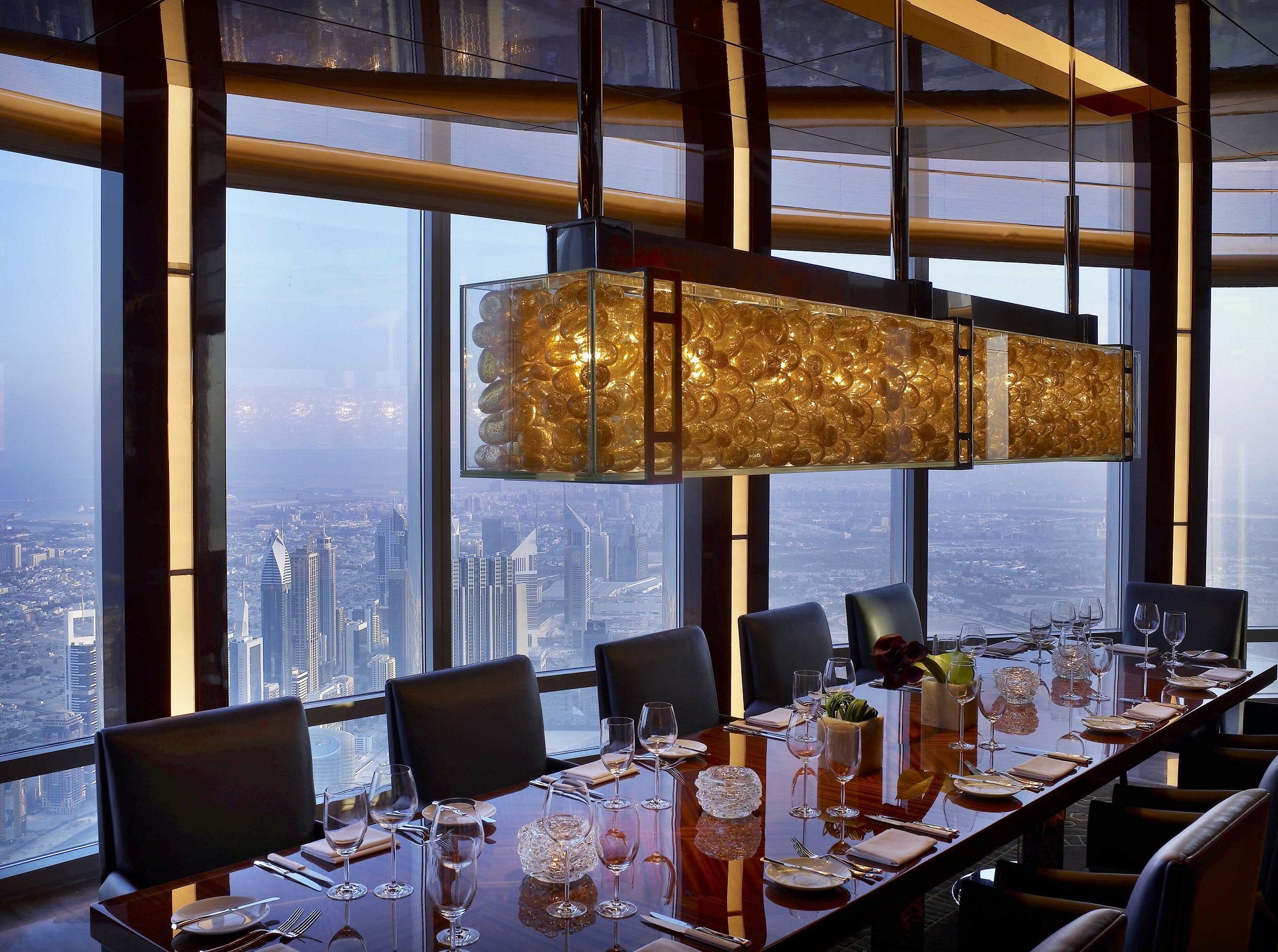 Everybody knows Burj Khalifa is the tallest building in the world. Among many things to do in Burj Khalifa, dining at At.mosphere, the famous restaurant at 122th floor of the building is a must. If you are looking to have the best views of Dubai skyline, you can't ask for a better place while eating some delicious unique foods. You can expect wide range of foods that feature risotto, lamb, lobster, oysters, and foie gras.
2. Dinner in the Sky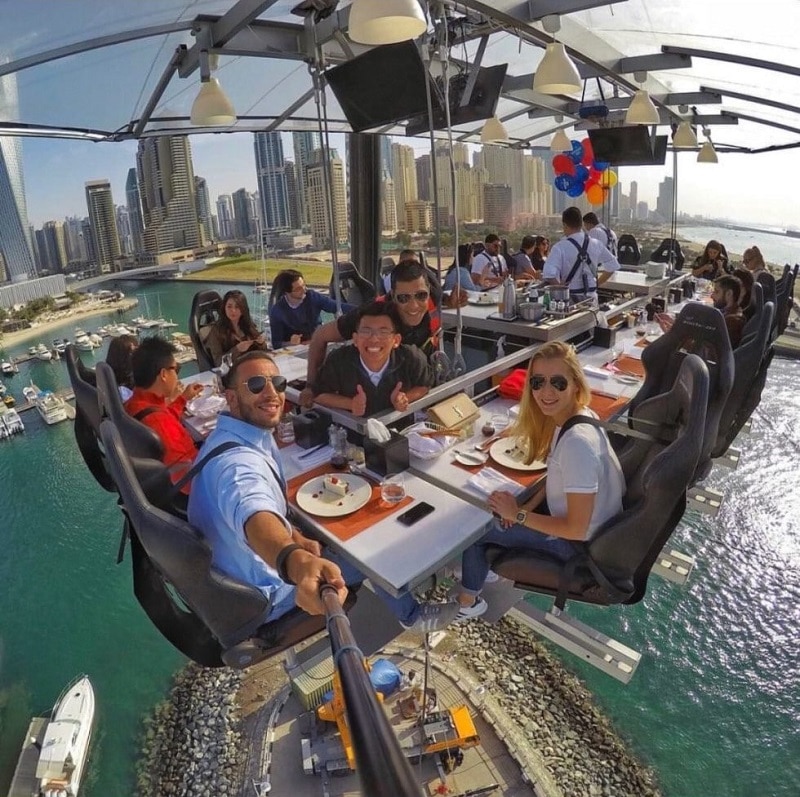 Dubai also offers its adventure seeking visitors an amazing experience of dining 50 metres above the ground. Suspended by a powerful crane at Skydive Dubai, this unique dining facility gives the guests some of the best panoramic views of iconic Dubai Marina while enjoying the menu provided by the Westin Dubai Marina and Le Meridian. The suspension crane can accommodate 22 guests at a time and each session lasts around 100 minutes.
3. Dhow Cruise Dinner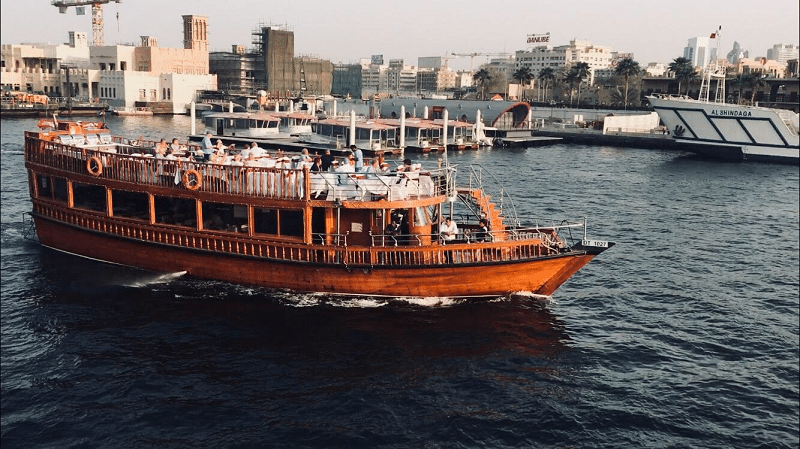 Even if you are visiting Dubai for the first time, you should have heard at least once about the dhow cruise dinner in Dubai marina. A dhow is a boat which is beautifully decorated with colorful lights. In a dhow cruise dinner, you are presented with buffet dinner, Tanoura dance, on board music and so on. You can feel and experience the culture and tradition of Dubai while beholding the bustling Dubai marina. It can be an experience of lifetime.
4. Dinner Time Stories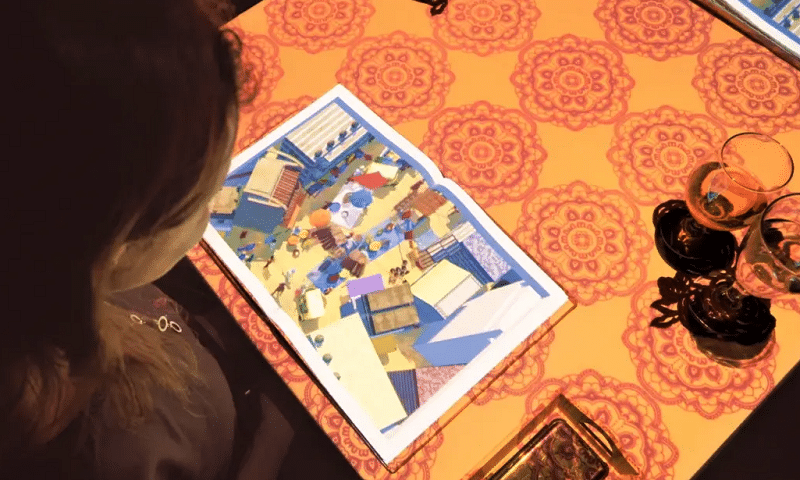 If you have kids travelling with you, this dining experience is most recommended as it combines eating, storytelling and animation.  Every show lasts for around 2 hours. The 3D visual technology makes the dining experience unique with sounds and sights. Guests are amused with changes of music, decorations, props and patterns while they eat and listen to the stories.
5. Nathan Outlaw At Al Mahara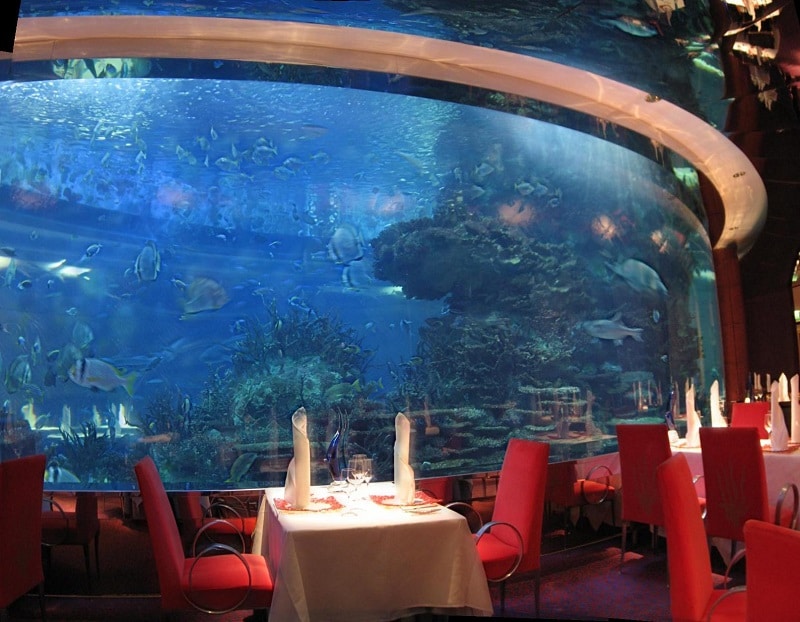 If you are looking to have the best luxury dining experience that offers you calm, relaxing yet breathtaking experience, Nathan Outlaw is the place to be. It is a unique and extraordinary experience of dining with a vast aquarium. You can enjoy the power of simplicity when eating in here. Seafood is the main focus of this uniquely designed restaurant in Dubai.
If you are looking to just eat delicious foods, only the Dubai mall can be the place to visit in Dubai as it houses over 120 quality restaurants that serve delicious foods from around the world. But if you are after more than eating food, trying one or more of the above mentioned dining experiences can make your Dubai trip complete and unforgettable.